20T Trackless Transfer Trolley Sent To Turkey
Battery power 20ton trackless transfer trolley from Perfect has been sent to Turkey, and mainly transported steel sheets between production lines and warehouses in their steel factory. For a variety of materials, our engineers designed steel aluminum tubes for this one trackless transfer cart.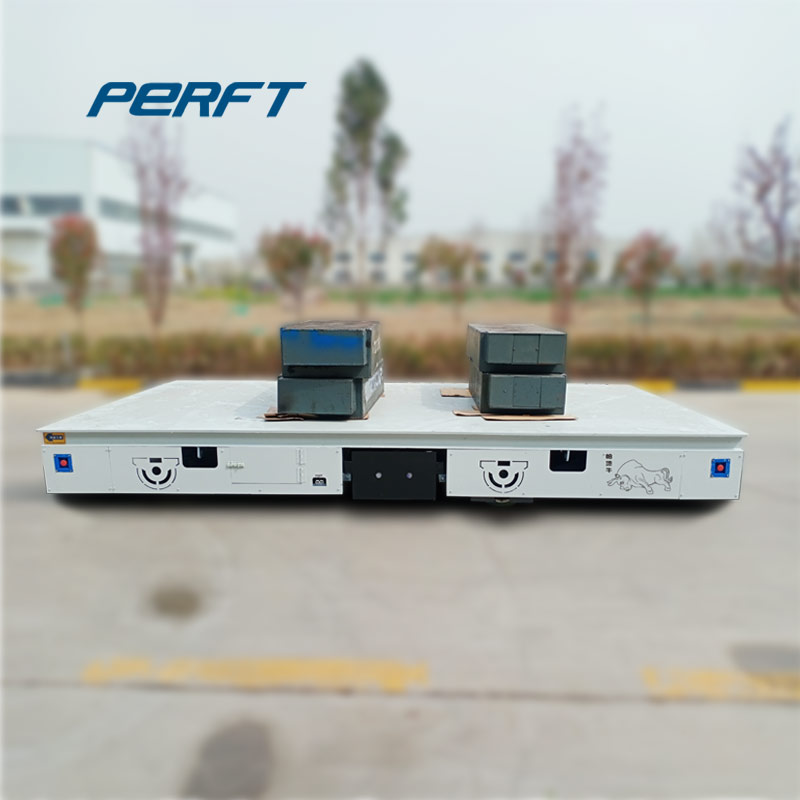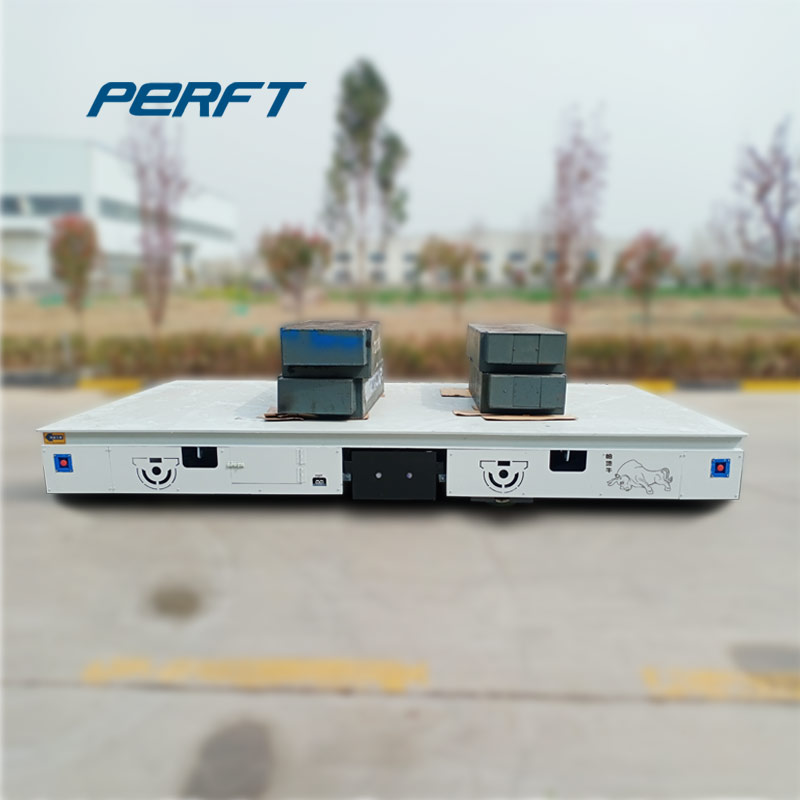 What Is Trackless Transfer Trolley
The movement of heavy loads and supplies within a facility is accomplished by trackless transfer trolley, commonly referred to as trackless transport systems or trackless carts. Trackless transfer trolleys are intended to move freely without the requirement for a predetermined path, in contrast to conventional transfer trolleys or carts that run on fixed tracks or rails.
Benefit Of Trackless Transfer Trolley
Trackless Transfer cart Perfect has a number of benefits. Their adaptability makes it simple to adjust to shifting production demands or layouts because they can move across intricate factory layouts and confined locations. They cut out the need for pricey infrastructure like tracks or rails, which lowers installation and upkeep costs. By automating material handling procedures, these trolleys also increase operational effectiveness, reduce human labor, and improve workplace safety.
Feature Of Trackless Transfer Trolley
With its excellent qualities, the 20T trackless transfer trolley stands out, making buyers in the steel and manufacturing industries dependent on it. First off, with a 20-ton load capacity, this trolley makes it simple to transfer heavy items while minimizing physical work and assuring safety. It provides a dependable and green substitute to conventional fuel-based solutions because it is powered by battery system. Additionally, its precision control system enables variable speed modification to meet various operational needs. The 25 meters per minute top running speed of the trolley strikes the ideal mix between effectiveness and security.
An important step in the development of the manufacturing and steel industries has been reached with the deployment of the 20T trackless transfer trolley to Turkey. With its high load capacity, customizable speed control, and trackless operation, this battery-powered option stands out. Material handling procedures are revolutionized by their capability to traverse a variety of terrains and intricate layouts, increasing efficiency and fostering simplified operations.