5 Ton Battery Operated Trackless Transfer Trolley Malaysia
Parameters of Battery Operated Trackless Transfer Trolley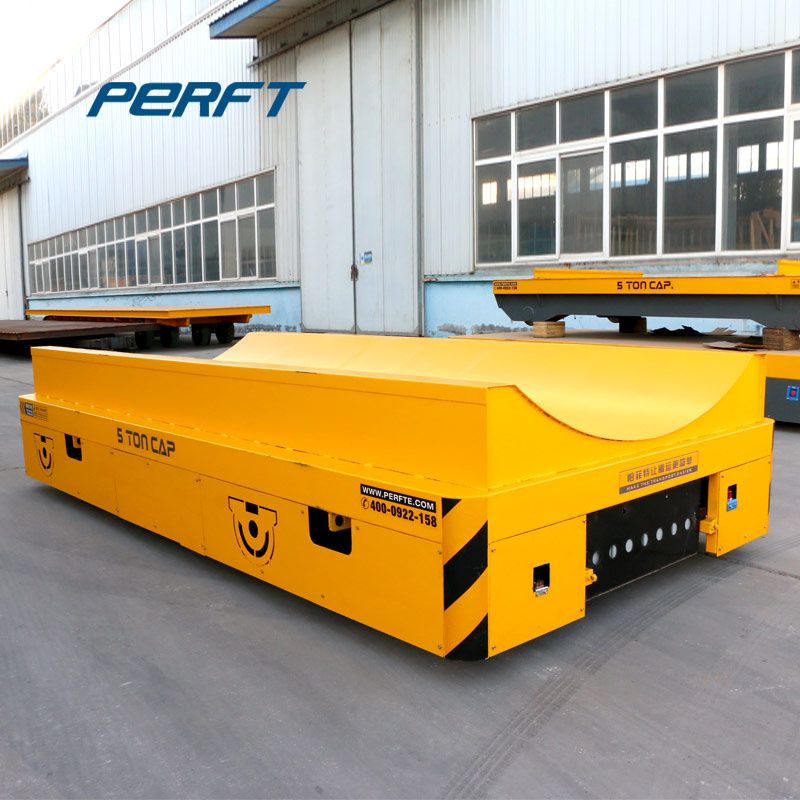 China Supplier: Perfect
Load Capacity: 5 ton
Trolley dimensions: 3500x2500x600mm
Power supply: Lithium battery
Transfer trolley design: Wheel steering system
Incidental Tooling: U frame
Material handling: Steel aluminum tube
Brake principle: Electric magnetic brake
Control system: Button control and remote control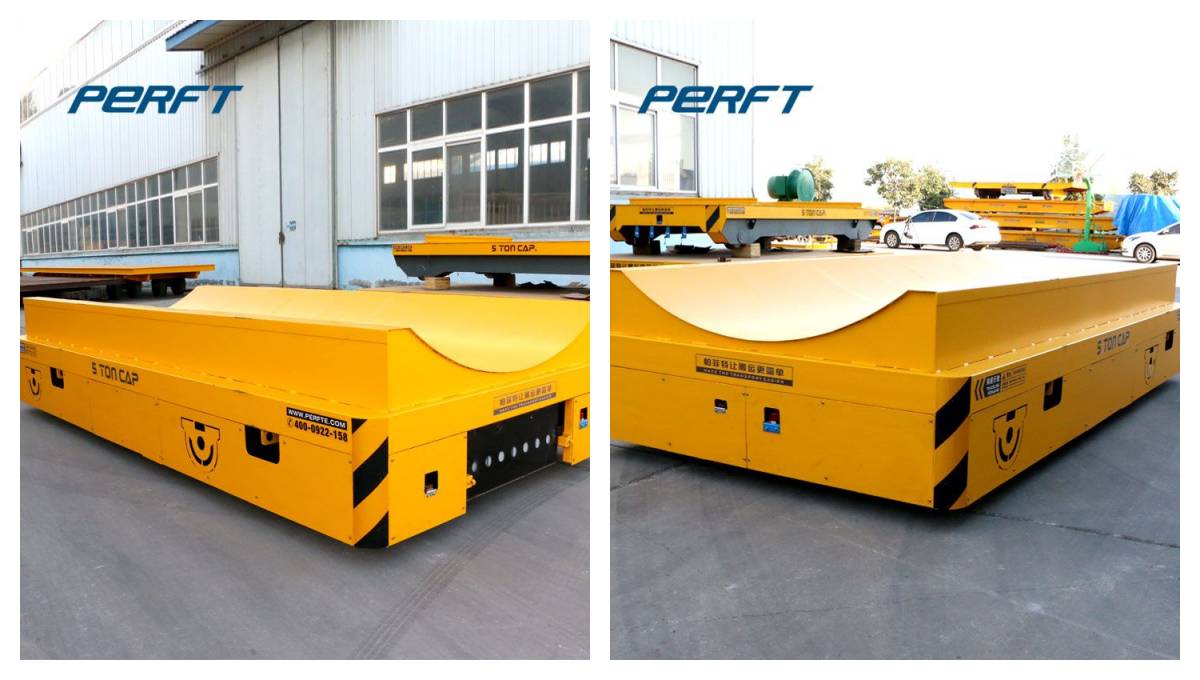 What is Battery Operated Trackless Transfer Trolley
Battery operated trackless transfer trolley is an industrial handling vehicle powered by a rechargeable battery system (Perfect provides free maintenance battery, lithium battery, explosion-proof battery, and anti-high temperature battery), designed to transport heavy loads. It doesn't require fixed tracks or cables because of its enormous load capacity, autonomous navigation, and safety features. This trolley is ideal for use in a variety of industries, including manufacturing, warehousing, and shipbuilding, for efficient and secure cargo handling because of its great maneuverability and precision. It is adaptable and environmentally friendly, offering customization choices to fit particular industry needs and boosting operational effectiveness. if you need an abrasive blasting rail transfer cart, you can read another article: Battery Powered Abrasive Blasting Booth Rail Guided Carrier.
Case of 5 Ton Battery Operated Trackless Transfer Trolley
Our customer from Malaysia is a manufacturer of textile products, bags, paper products, and plastic products, and needs our transfer trolley to transport steel and aluminum pipes.
Features of 5 Ton Battery Operated Trackless Transfer Trolley
Battery-powered: A high-capacity rechargeable lithium battery system powers battery-operated trackless transfer trolley from Perfect, providing a safe, dependable, and cost-effective option. There is more room for movement because this design does not require cables, tracks, or overhead power sources.
Load capacity: With a robust 5-ton weight capacity and a design that excels in challenging environments, this trolley is the perfect option for moving bulky supplies, machinery, and equipment.
Trackless design: Our trolley navigates independently by using cutting-edge control technologies, unlike conventional systems that depend on fixed tracks or rails. This makes it simple to adjust to shifting layouts and material handling needs.
Precision: Our transfer trolley thrives in confined locations thanks to its precision control and mobility, helping you to maximize operational effectiveness. Its simple controls enable accurate positioning, lowering the possibility of mishaps and damage.
Safety first: The first focus is safety. The trolley includes cutting-edge safety measures to offer a secure working environment for operators and other staff members, including emergency stop mechanisms, obstacle detection, and anti-collision systems.
Customization options: We comprehend that various sectors have particular requirements. For this reason, whether it's regarding load capacity, size, or incidental toolings, our Battery Operated Trackless Transfer Trolley can be tailored to meet your unique requirements. Like U frame, v frame for coil handling, lifting function, roller for mold, etc.
Why Choose our Battery Operated Trackless Transfer Trolley
Your material handling procedures will be more innovative, efficient, and flexible if you use our battery-operated trackless transfer trolley. It is a trustworthy partner in your quest for operational excellence thanks to its cutting-edge technology, impressive load capacity, and emphasis on safety. For other industrial heavy-load transfer carts from Perfect, you can also read another article about Industrial Transfer Carts For Material Handling.
With our battery-operated trackless transfer trolley, you may improve the intelligence and effectiveness of your industrial logistics. Experience a new standard of reliability and control in material handling. Perfect is the leading material handling equipment manufacturer in China, with 18 years of production and R&D experience, mechanical engineers have designed Our mechanical engineers have formed a complete industrial system of design, sketching, production, and testing. You can also send us your sketch to design a transfer trolley for your industrial handling setting.